A taste for prediction




"To connect with your customers it is vital to be able to interpret and predict their behaviour properly."
Kees Schippers, interim database marketing and analytical workshops.

Workshop DB analyses
"A brief intensive course of education for a small group; emphasizes interaction and practical problem solving"
... says Wictionary, which precisely describes what I offer.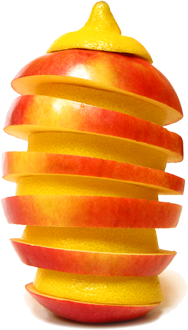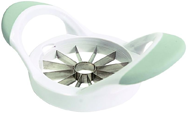 Understanding the principles and working of statistics and research design and then looking at how these insights can be applied for learning purposes, whether for company success or general scientific interest, is what I want to achieve by working together on your research questions.

Workshop Database analyses
Workshops are offered to marketing data analysts and researchers who would like to learn new skills or refresh topics they once learned but have not yet applied.

The following topics can be combined in several ways to best suit your purposes.
Prediction
Prediction of customer behaviour provides a base for an optimized customer contact strategy designed for company growth. Besides predicting response, churn, and retention, the prediction of bad debt, fraud and other risks may also play an important role in such strategy.
Testing
Testing, using experimental design, allows us to look for differences in the effects of different treatments on specific target groups. Be it in pharmaceutical research, psychological research, engineering or any other kind of research, the application of proper research design is very important, as is, of course, the proper measurement of effect.

In a marketing setting experiments are done for testing the effect of elements like pricing, wording, and product characteristics on customer behaviours such as buying, satisfaction, and subscribing, but they are also applied for testing the impact of complex projects to enhance customer loyalty.
Cluster analysis
One of the fastest and most comprehensive ways to create insight into the composition of customer base is through performing cluster analysis.

- Cluster characteristics can be an inspiring source for product development.
- Specific targets can be attached to specific clusters.
- In anomaly detection, a quest for awkward cases in a set of data, clusters are used as reference groups for identifying outliers.

Sample size determination
The importance of choosing the right sample size cannot be overestimated. If the sample size is too small for the research question at hand, odds are you will not find what you were looking for. If the sample size is too large, budgets and efforts are allocated to a research question without adding more value.

For the statistically trained, I will take your knowledge level as a starting point. For those not yet statistically trained, the same topic forms a perfect base to teach the essence of statistics and research methodology.

Focus of the workshops
The focus of the workshops will be defining the goal of the research, designing the methodology for gathering data, choosing the analytical techniques, and last but not least important, the subsequent application of the newly learned insights.

Software used
For 'Sample size determination' freeware will be used.
A part of 'testing' is designated to demonstrate online testing using Visual Website Optimizer.

All other workshops are designed with SPSS.
Ideally analyses are done using your own company data, so beside the analytical knowledge you will also bring home the analysis results.

Fees

The fee per day is 1,750 euro (excluding VAT) for up to 4 persons.
For more than 4 persons the individual fee per day is 400 euro (excluding VAT).

If you are interested to learn more, please leave me a note.